Sailing Trip with S/Y Älva Spring 2006

Here I present the photographic evidence of this year's sailing trip with the vessel S/Y Älva. We flew down to France and met up with the boat in the port town Cherbourg on the 23rd of April. From there we made it up to Sweden in a little over 3 weeks,
I had some bad luck with camera this year. The digicam I borrowed from school turned out to be broken, it had probably been dropped and there was something not right with the lens. It just could not focus. So most of the photos are taken with my mobil phone. Resolution wasn't too good, but otherwise I think they look amazingly well. Apart from shrinking, and occasional cropping, and ajusting for sloping horizons I've altered them very little. A little highlight on some as they came out a bit dark.
After we depareted from Cherbourg, the weather picked up considerably, in fact, we were lucky most of the trip!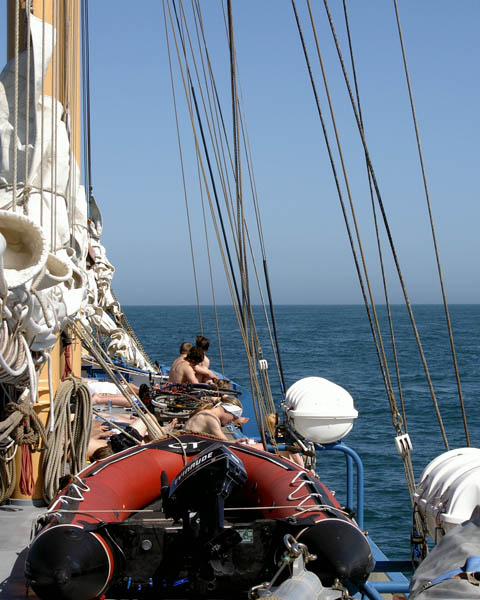 I found this statue in Brugge.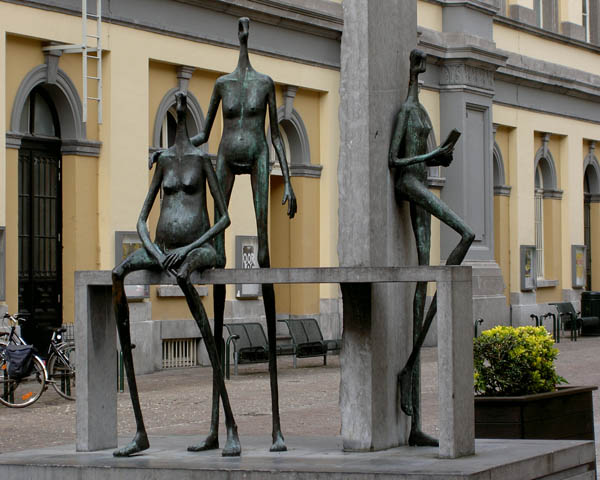 Brugge is protected by their Lady, you will find her on almost all houses, with a fresh set of flowers.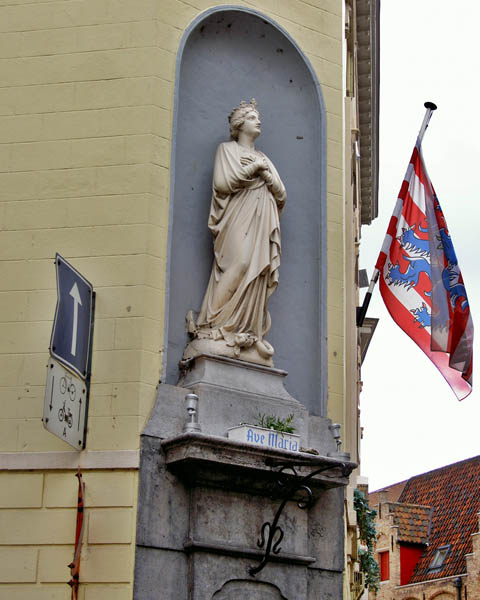 Brugge is a very pretty town. Gorgeous houses everywhere!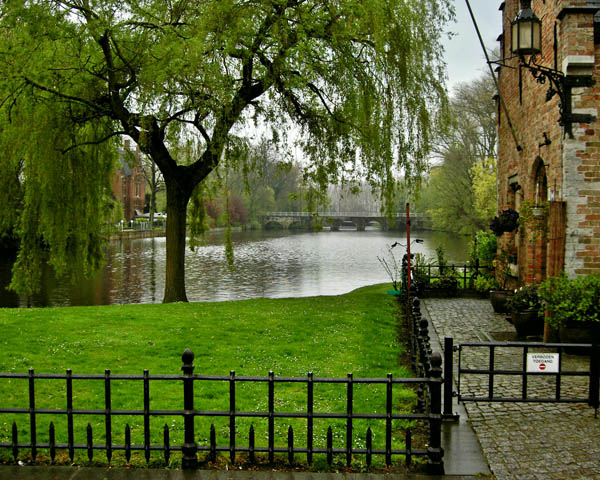 This photograph is from Fort Breendonk, one of the concentration camps in Belgium. It was a frightening place. Humans are capable of causing each other so much pain and suffering. I could tell you more about the visit, but this is not the place.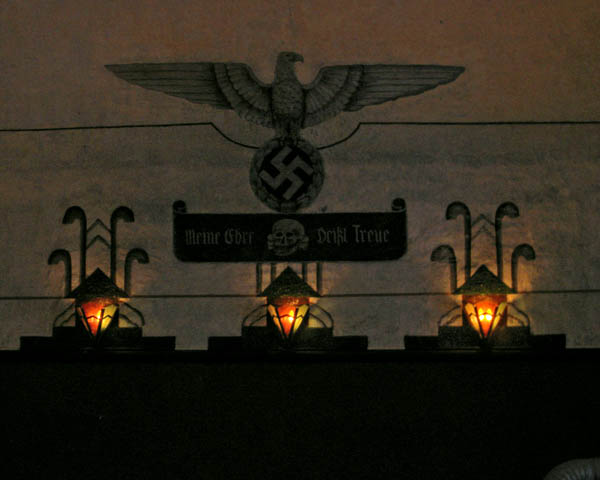 That was the only photograph that came out from Fort Breendonk. In the 1½ weeks up till then, I managed to take about 7 photos worth keeping with the camera, so after this I gave up. The following are all taken with a 1,3 megapixel mobile phone camera, with the limitations you get from that. But at least they show a little of what I've seen!
We left Brugge in the afternoon, and came through the Zeebrügge lock in the evening. As you can see, the sunset was... Gorgeous!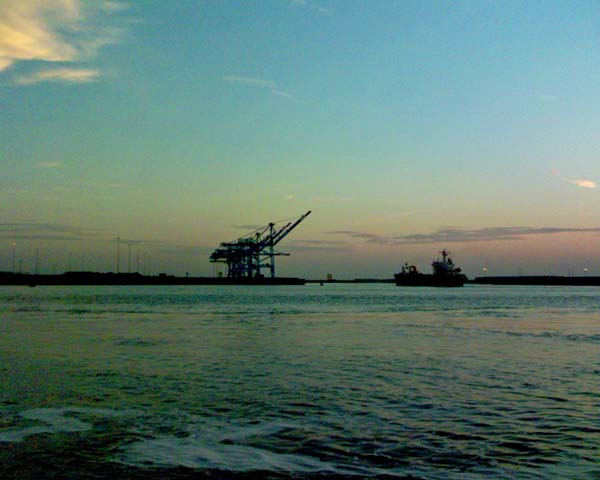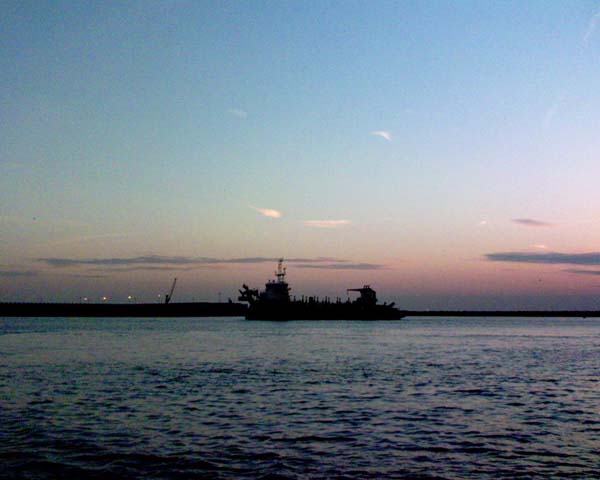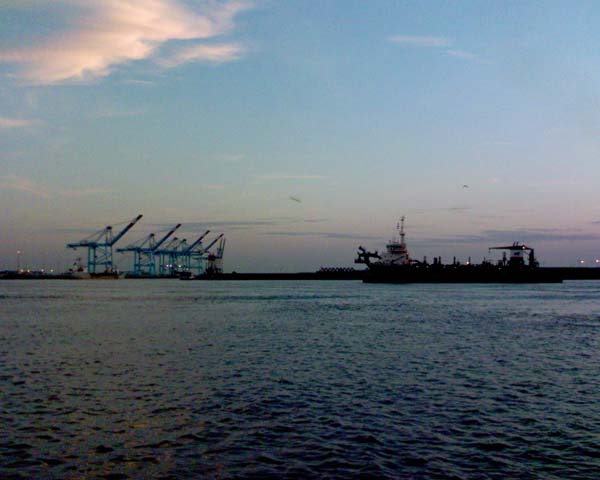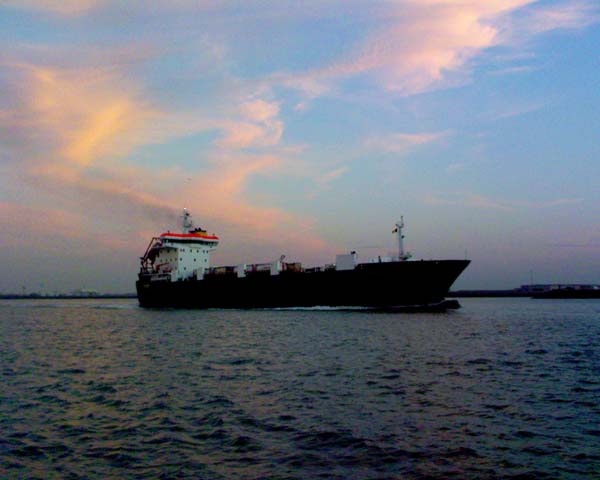 This one was taken from inside the boat, through a window.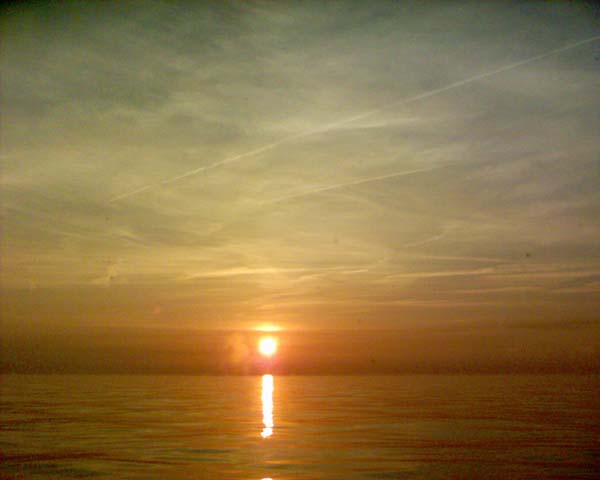 After a day and a half over a nice and calm English Channel we arrived Den Helder in Holland. There I had my first day off! I departed after lunch, to spend the rest of the day together with Tipsko!
I guess you would grow tired of this when living there, but for me, it was wonderful seeing so many tulips from the train!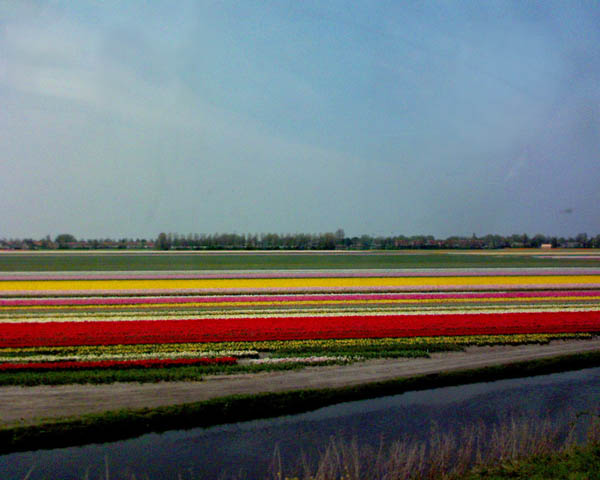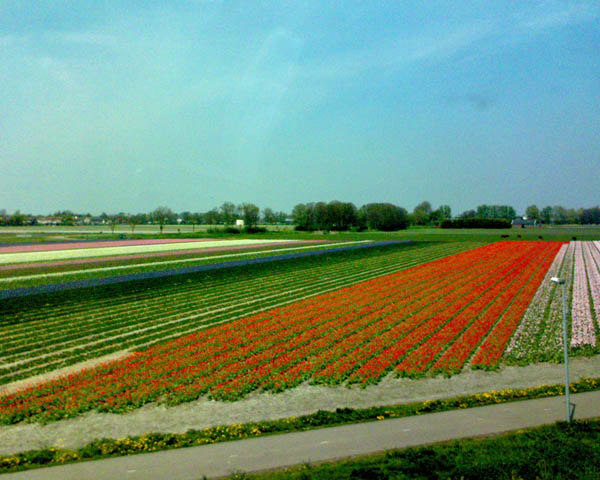 After a bit of a missunderstanding regarding the trip... "Tipsko, I'm now at Amsterdam Zxxxx something, are you sure I'm on the right train?" and "Omg you should have gone off a long time ago, get out of there and I'll come pick you up!" ...we finally met! It was great seeing Tipsko again, after half a year!
Tipsko took me to a place called Zaanse Schans where old buildings and windmills from 17th century were kept and preserved in their original state. We walked around, and even climbed up to the roof of a windmill that was under operation. It was grinding chalk. I won't go in to a history lesson, but I can tell you it was fascinating!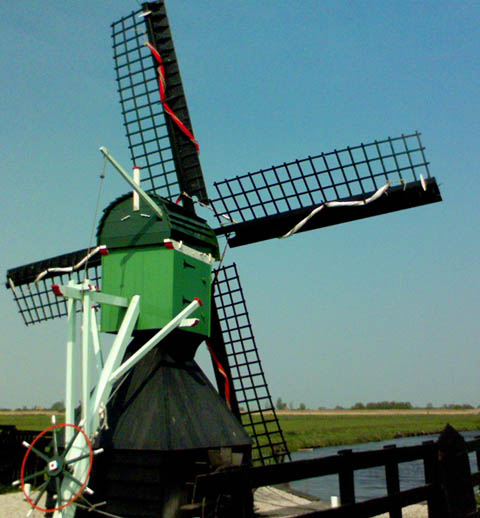 This was the cheese farm, where they made Dutch cheese old style: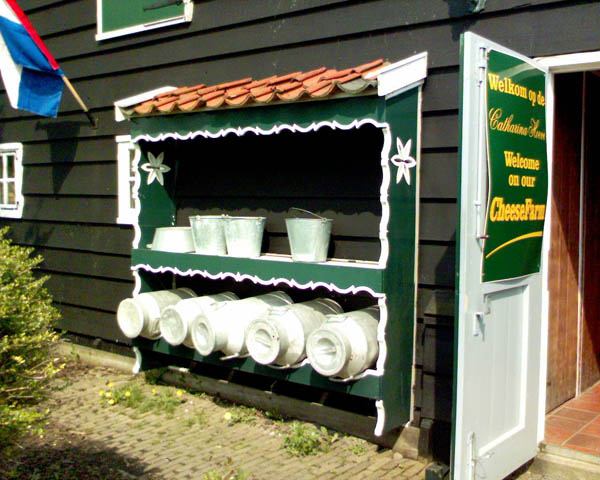 This is the paint grinding windmill: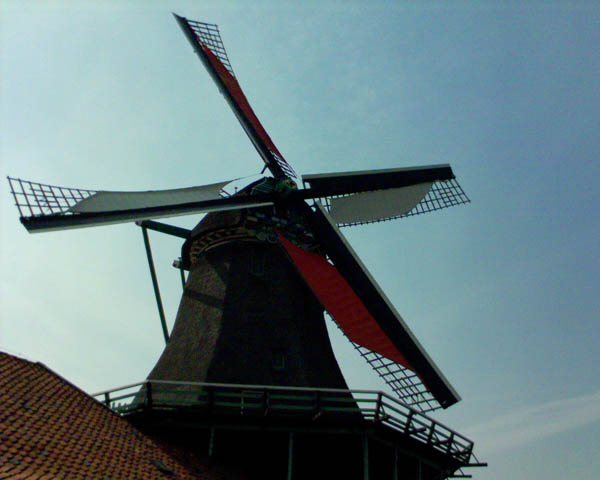 Definite proof how old the houses were!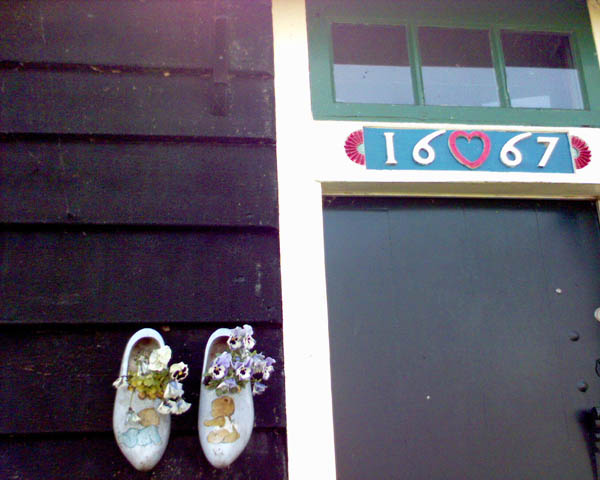 I loved this bridge that you could raise, and go under with a small boat!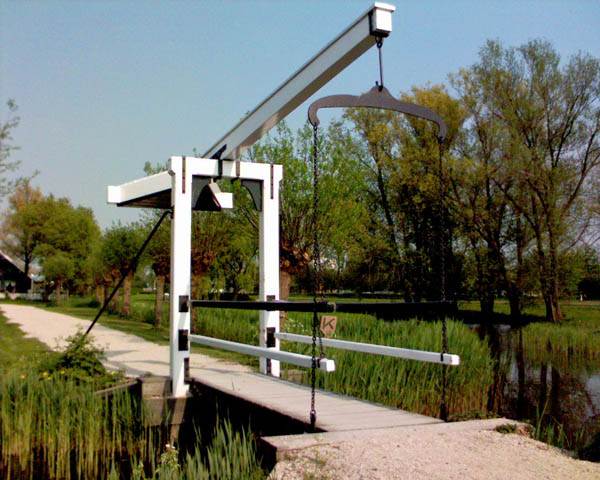 They are just so cuddly!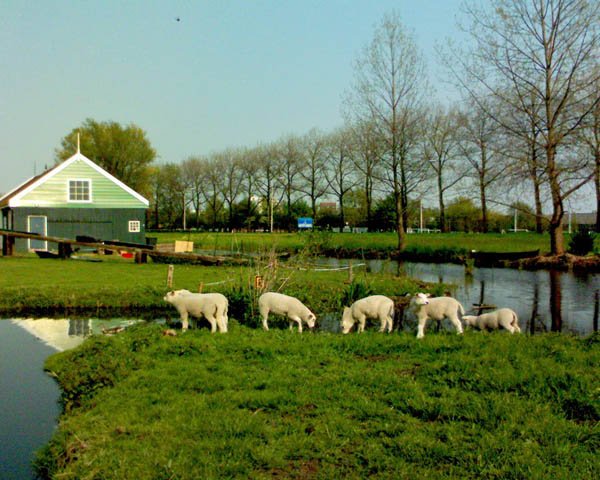 But I guess if you mess too much with the ram, you get what you deserve!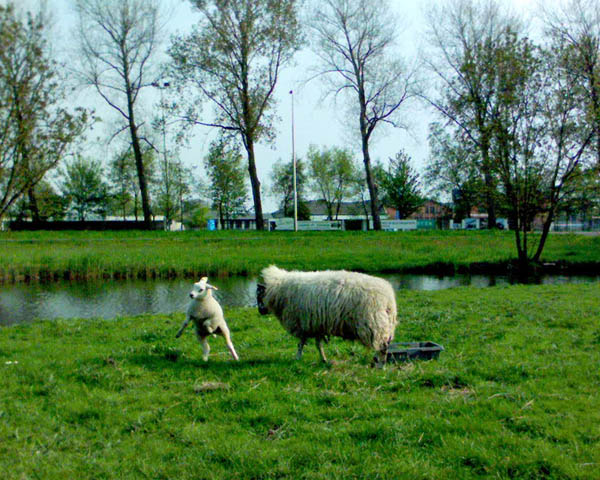 Nice garden!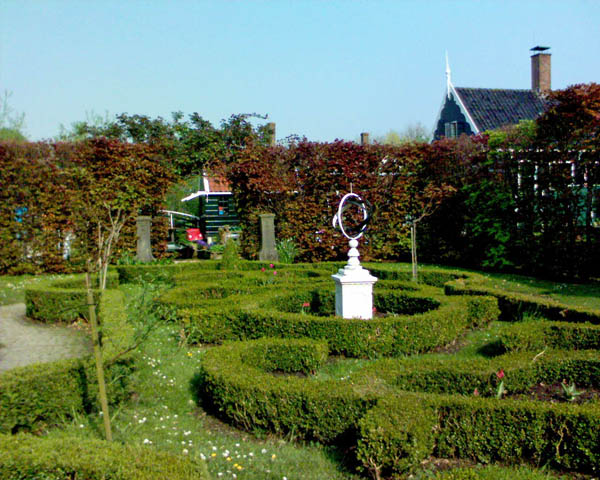 There were funny bridges going over the water between the houses everywhere.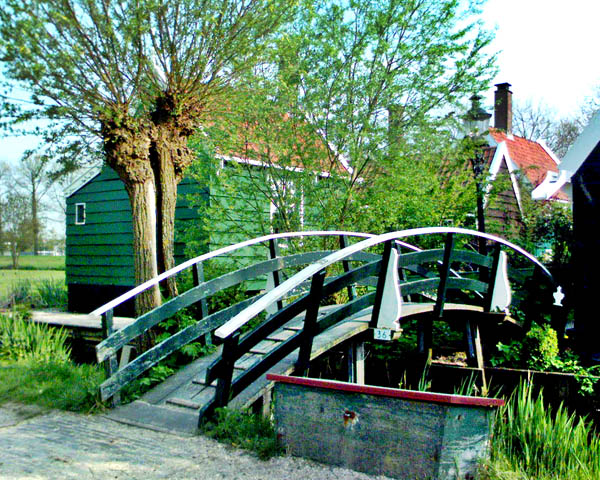 ¨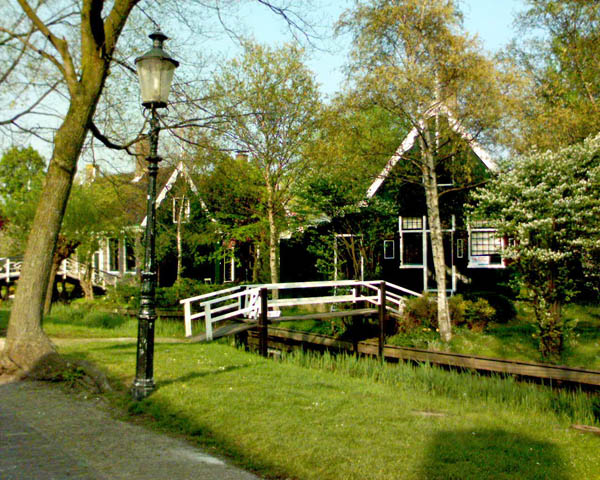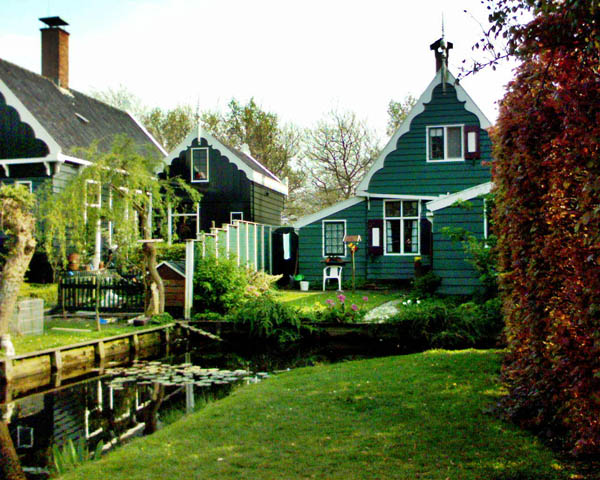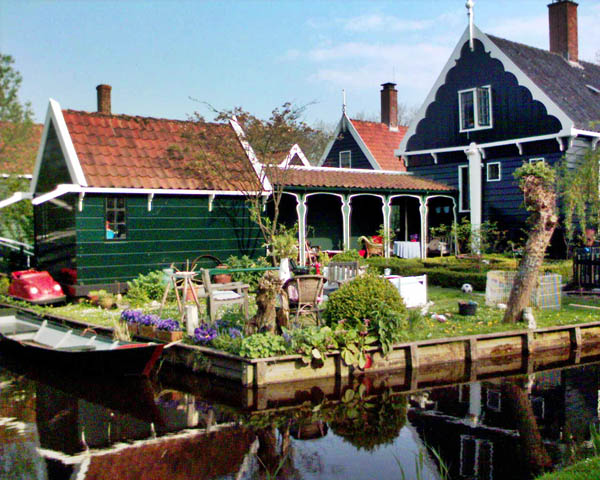 These were old town houses. And of course Tipsko!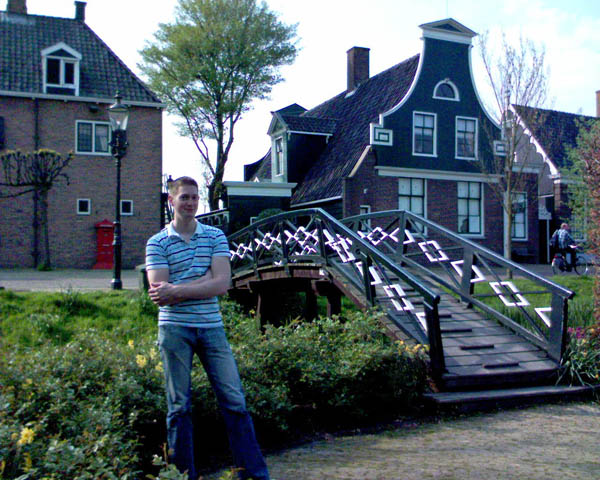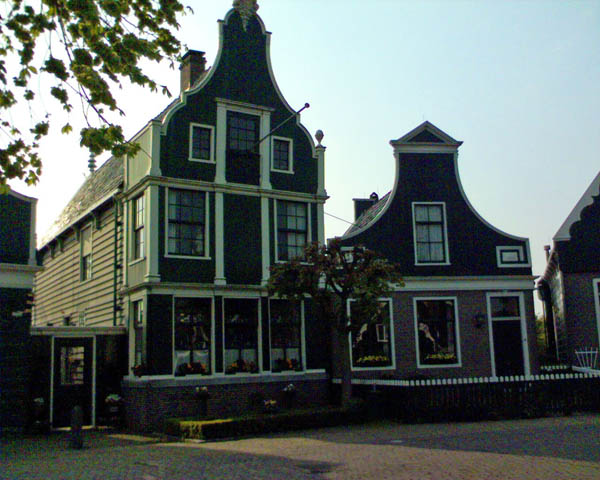 Another garden.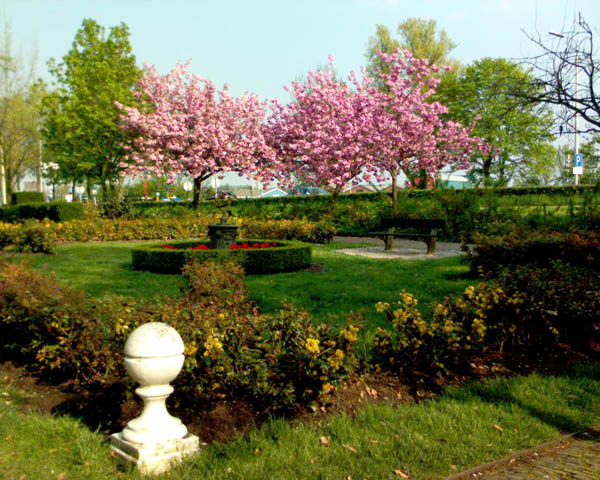 Tools for making cheese and butter.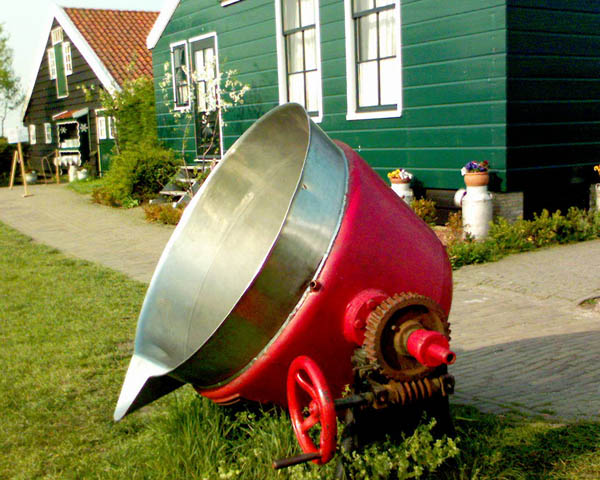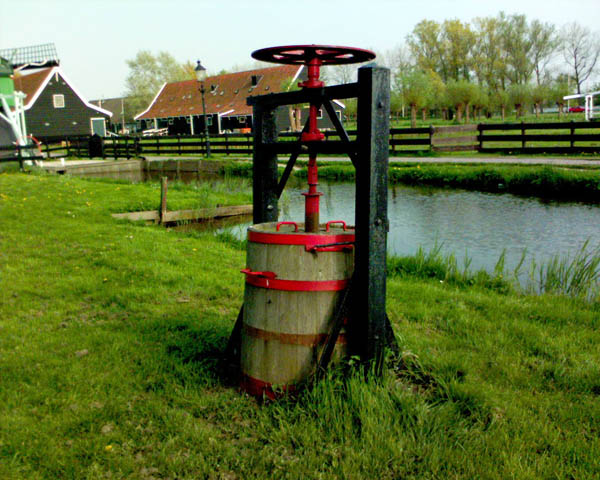 After a wonderful day, Tipsko drove me back to the boat.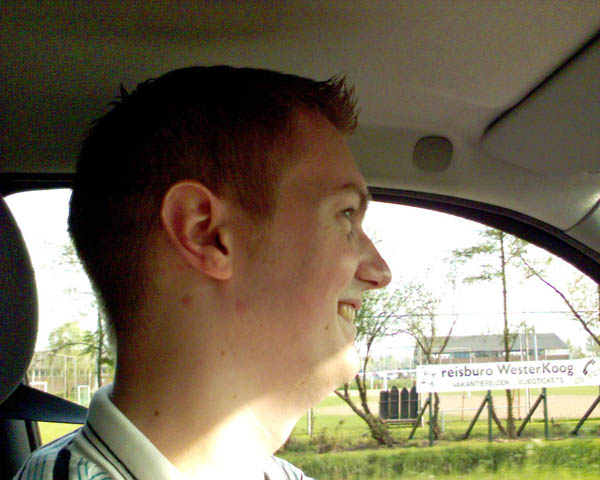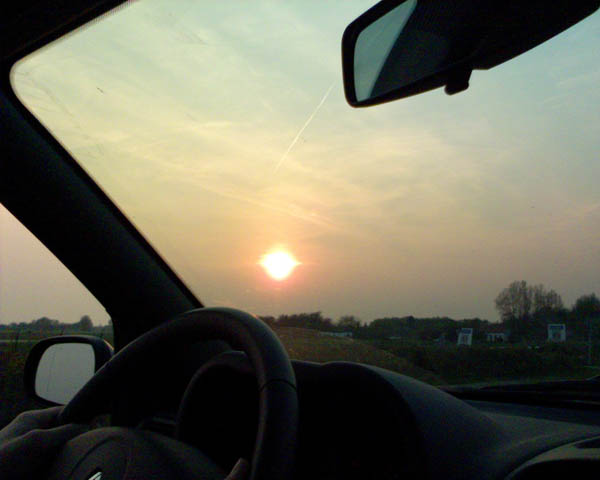 The following day was spent in Amsterdam. My students and I set off in the morning and after a walk around town we scattered and could go look at whatever we wanted. For 17 year old boys coming from a country like Sweden, where prostitution is supposed to be non existant... their experience was probably quite different from mine. I spent the day drinking coffee with a co-worker and Tipsko, and after that, my co-worker and I went to a sex museum. I can't display the photos here, as they would be against most forum's TOU's! Instead I'll give you some photos from the canal tour we ended the day with!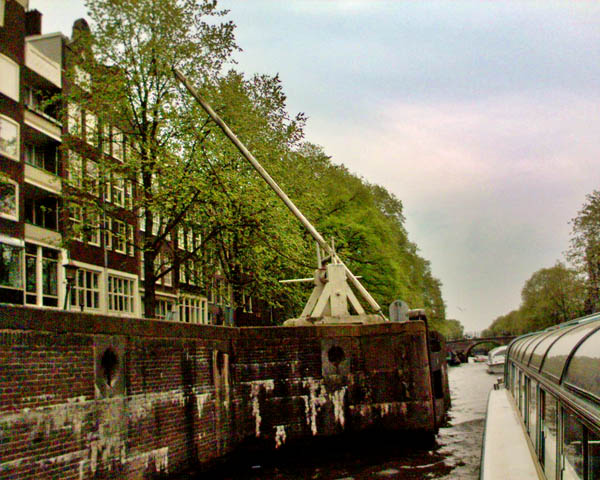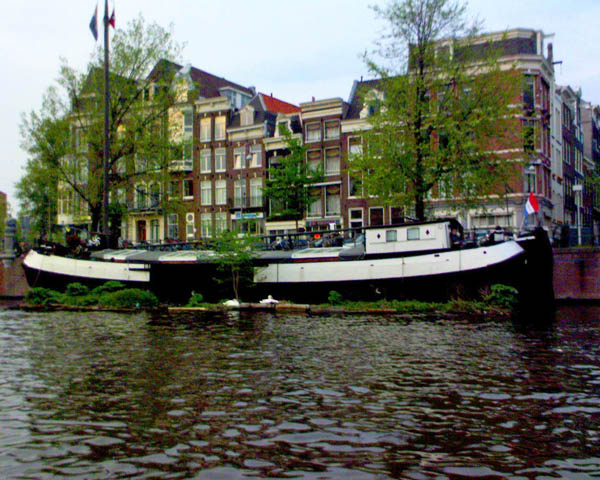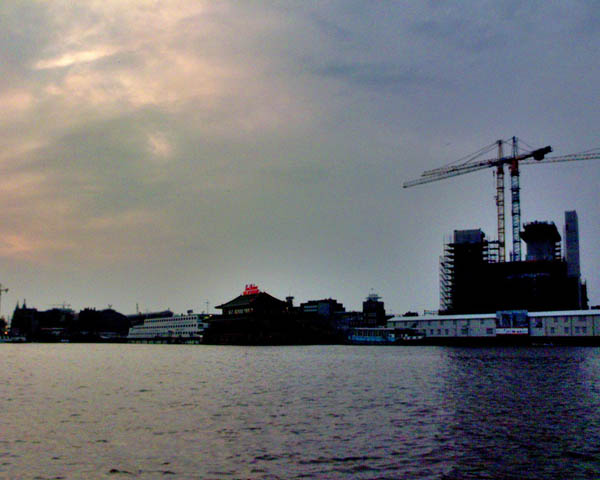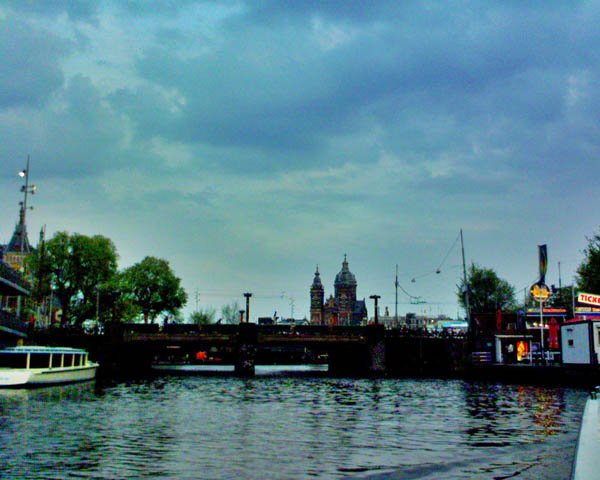 A 3 storey bike garage!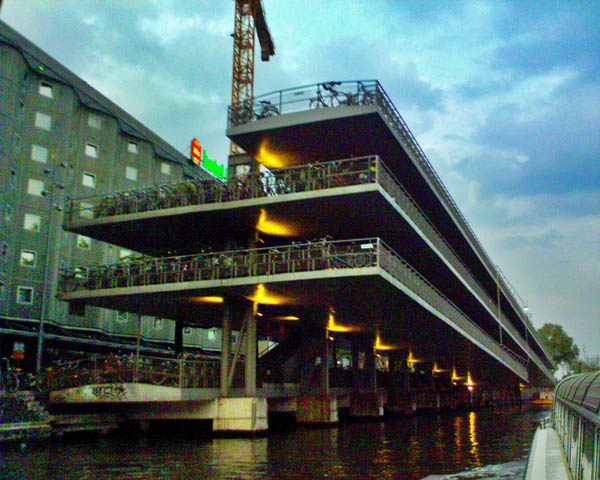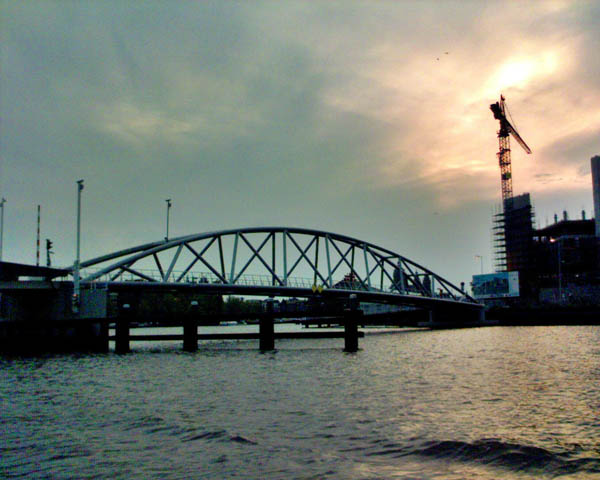 The following day we set off up to Germany and after jumping up and down for a few days, with the result of many losing their dinner, we arraived at the Kiel Canal lock.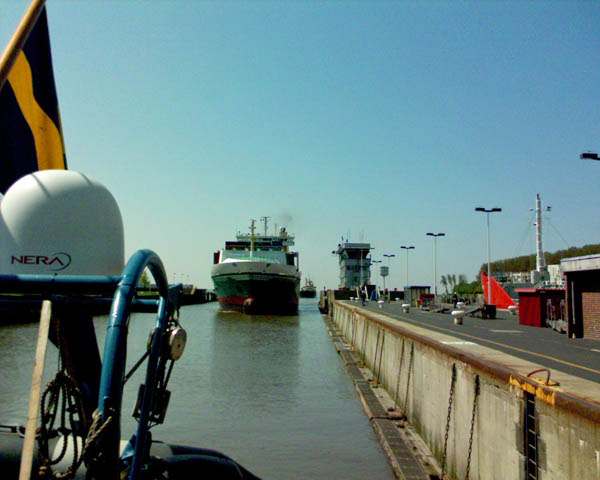 We had some very nice weather! I wasn't sure the sun rays would come out on this little toy, but they did!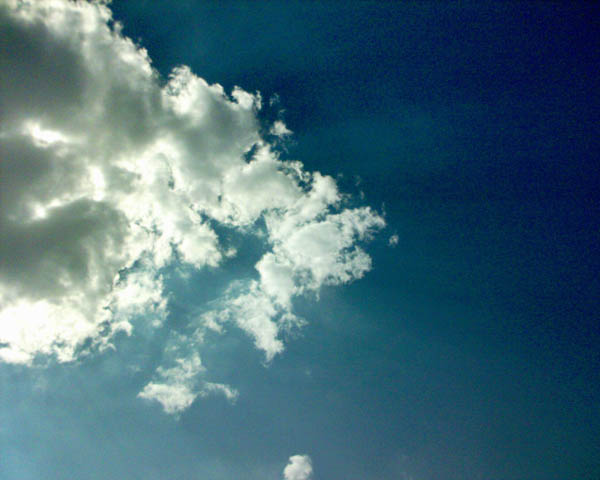 After a day in the canal we arrived at Rendsburg. The telephones were colourful!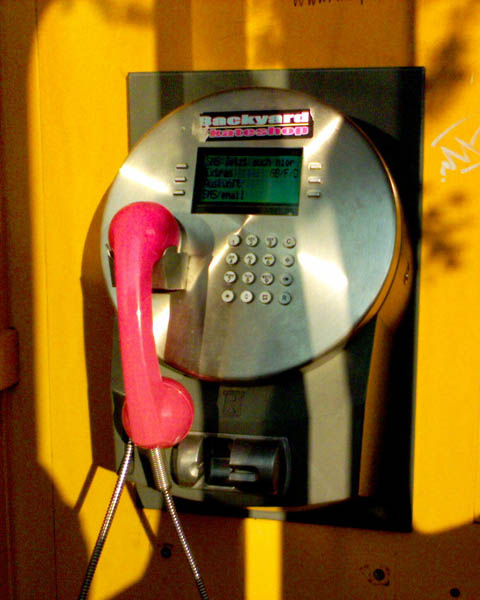 This little German town is very pretty, the houses are gorgeous!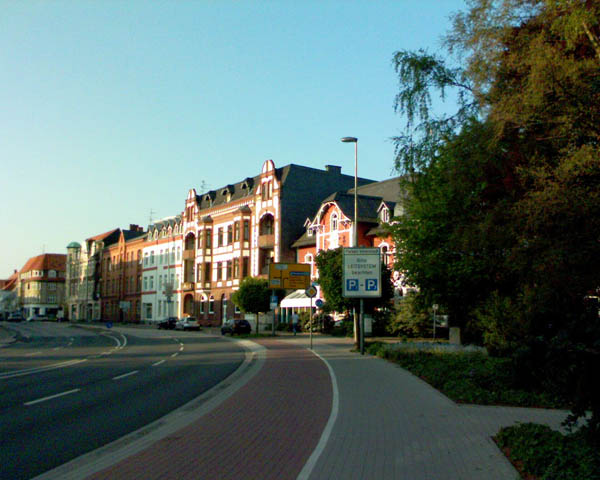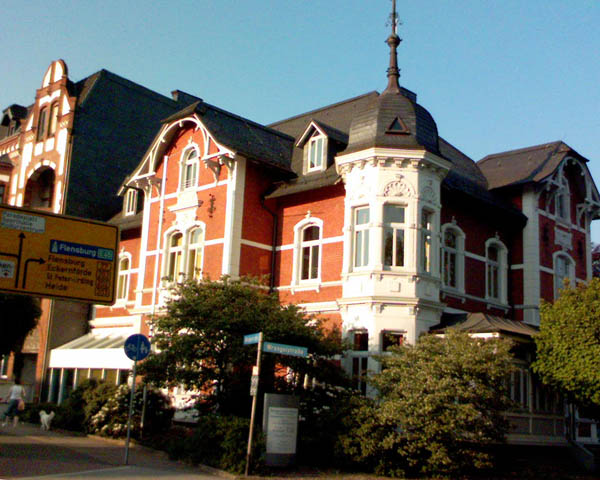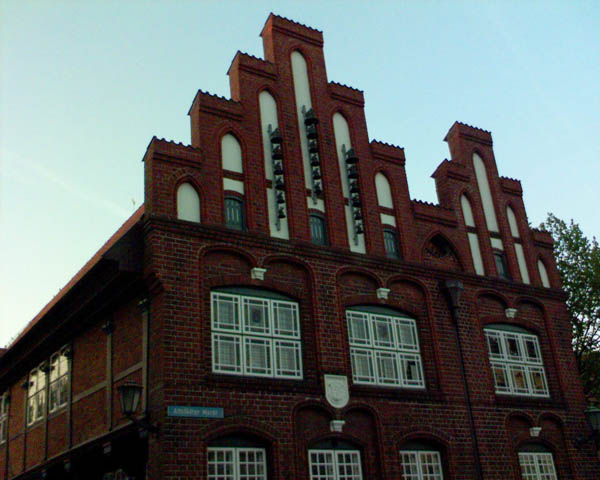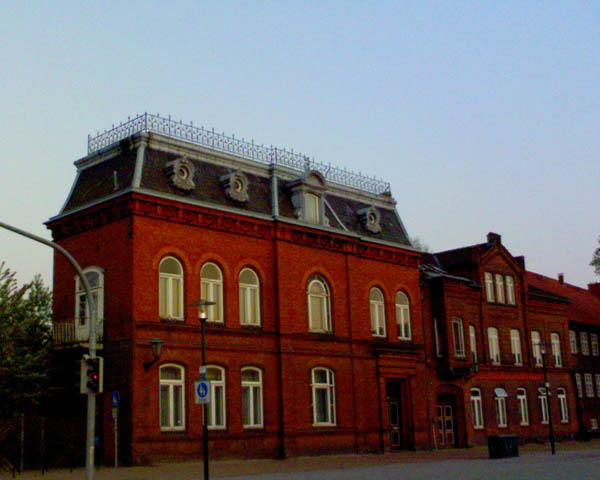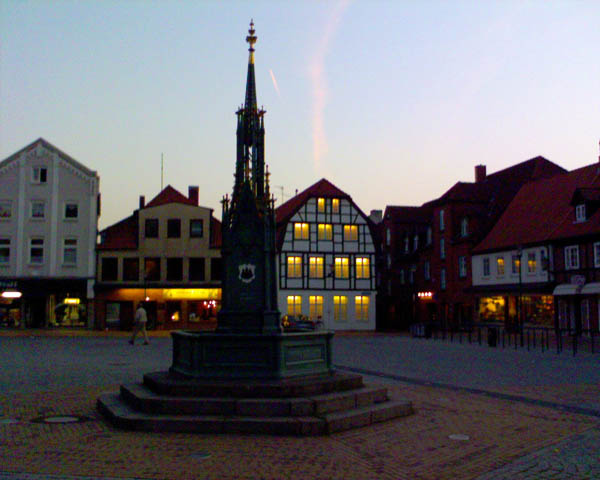 I have no idea why the red lights for pedestrians are double. Does that make it really REALLY forbidden to cross when red?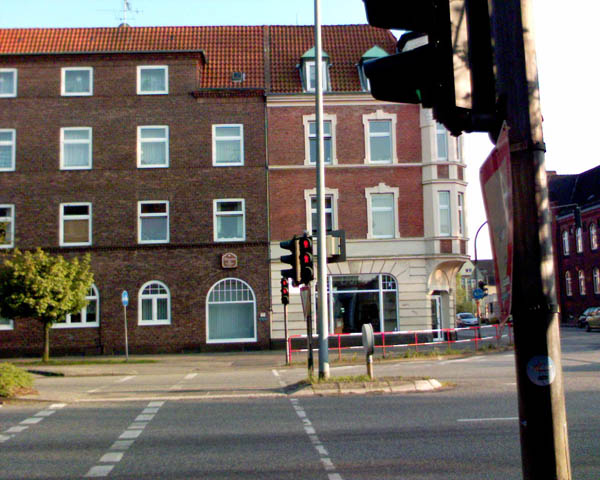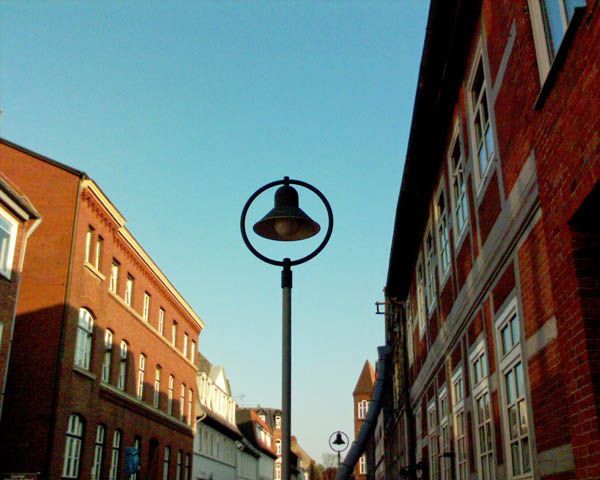 Fire station.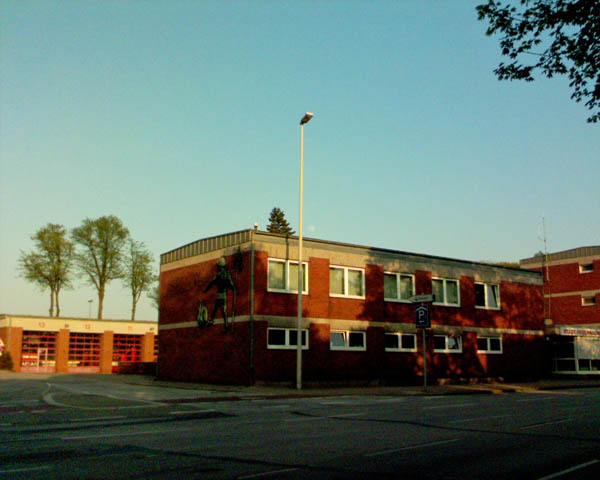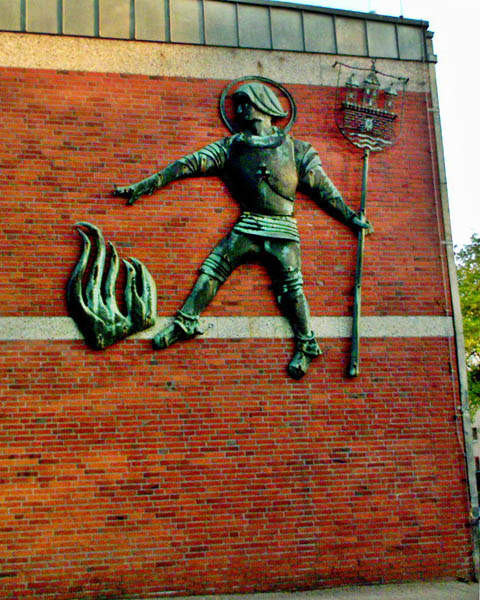 An old station house.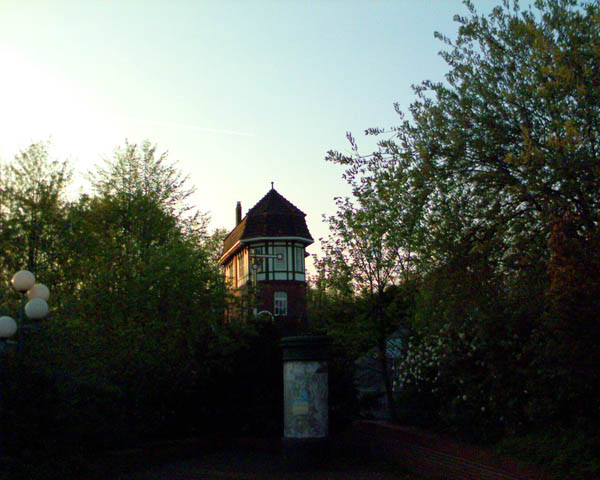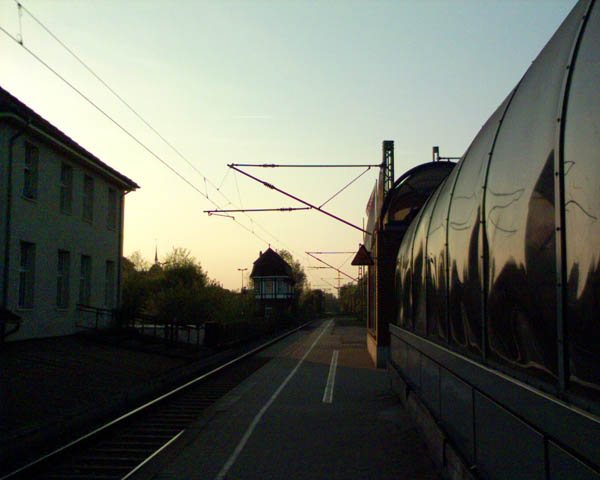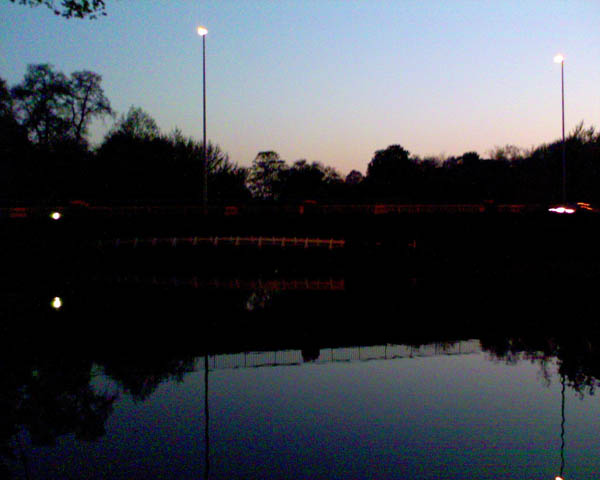 The following day we set off again towards the Baltic. There were some fantastic views as we drove through the canal!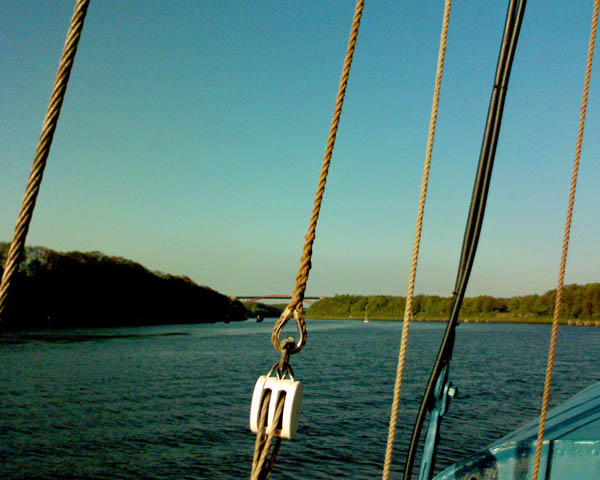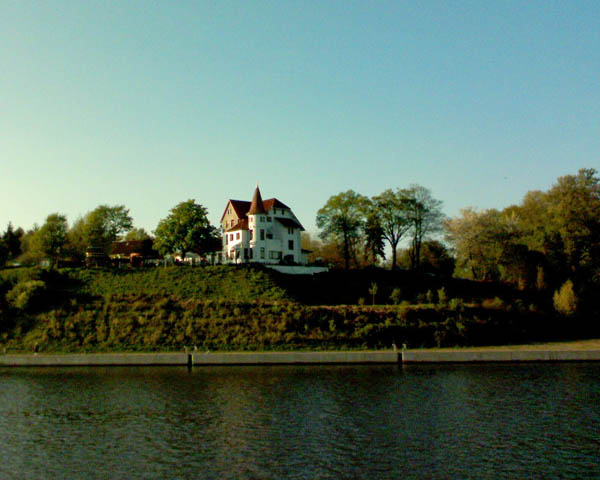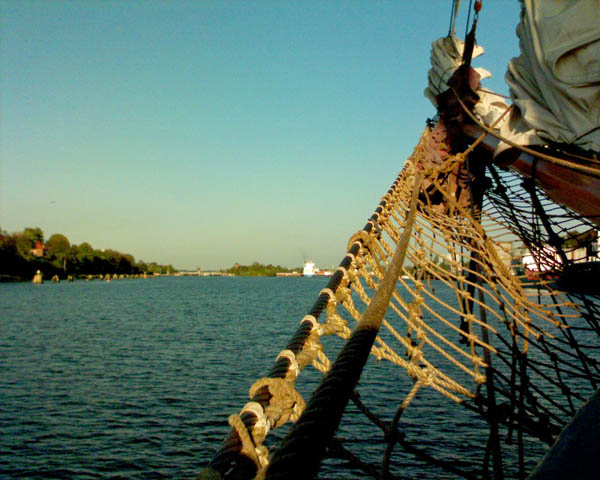 And we arrived the Baltic just in time for another fantastic sunset!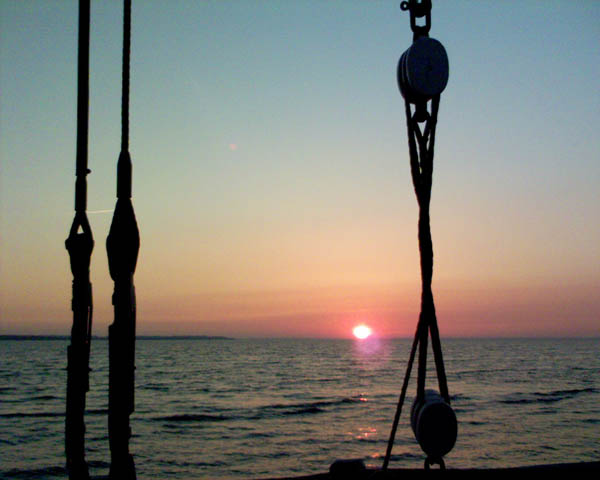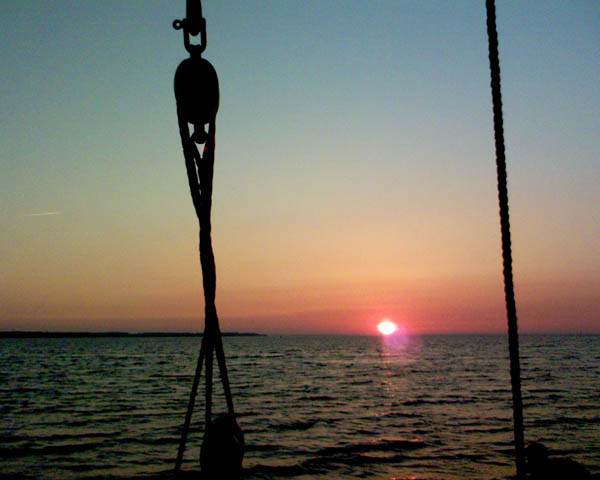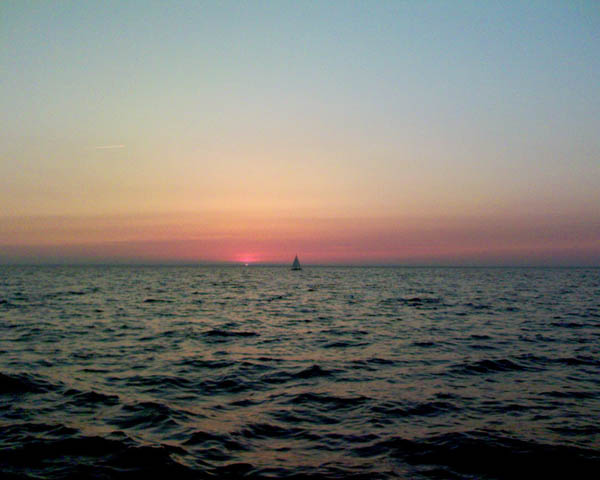 The following day was spent studying, and actually sailing a little, to give the old iron jib a rest. And our ears... An ancient Caterpillar has a noisy valve mechanism...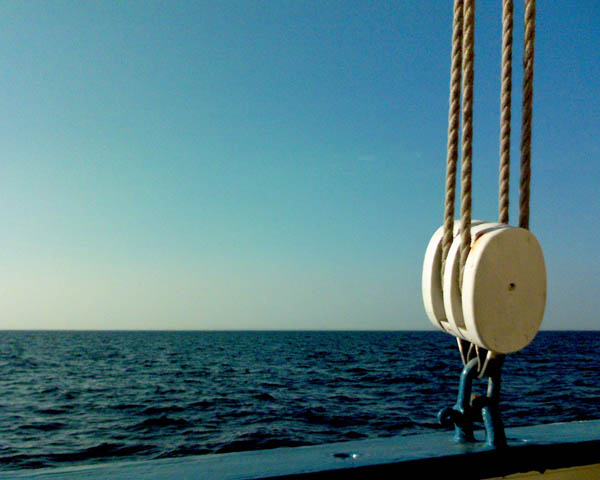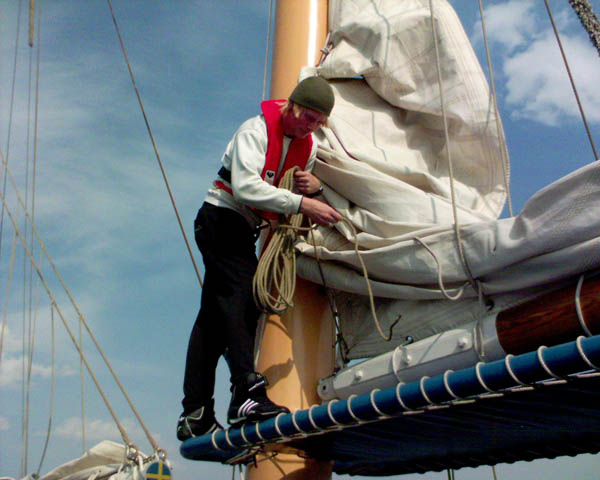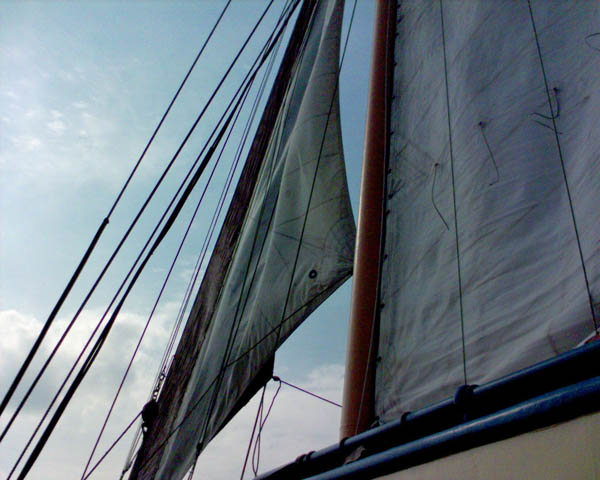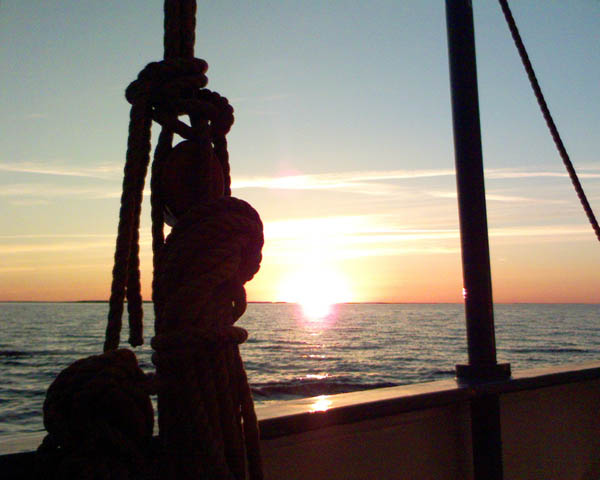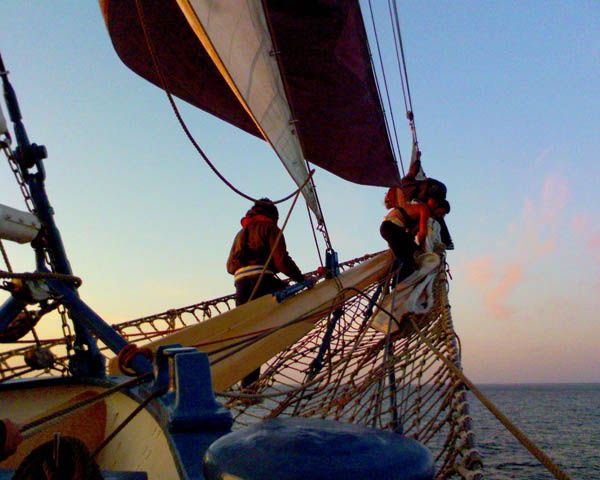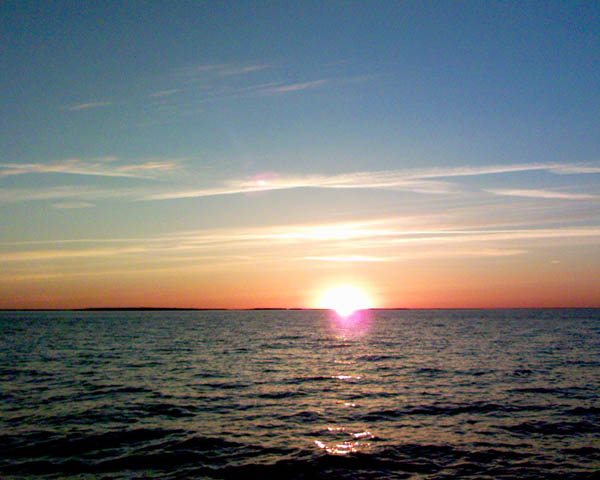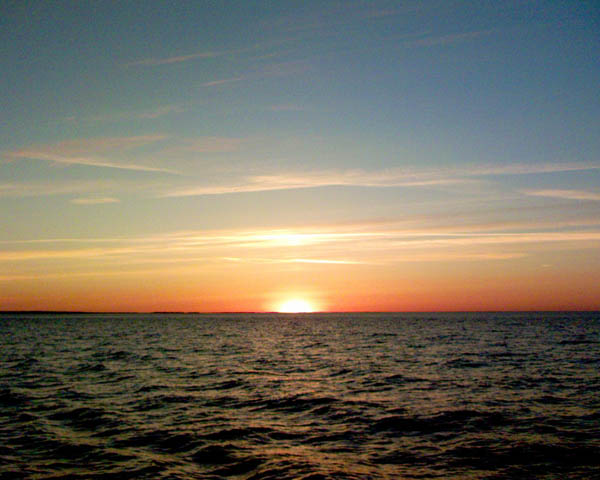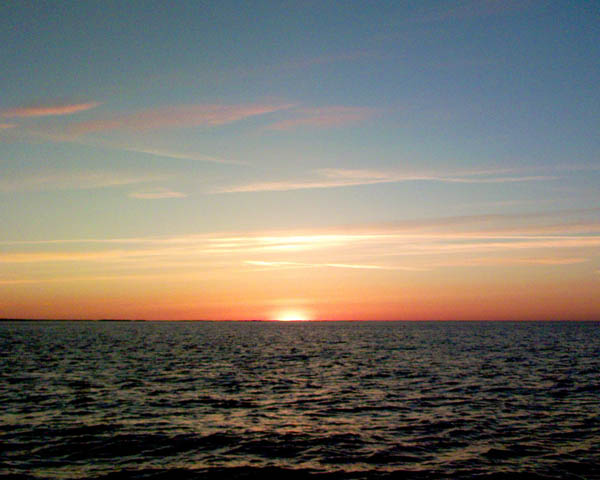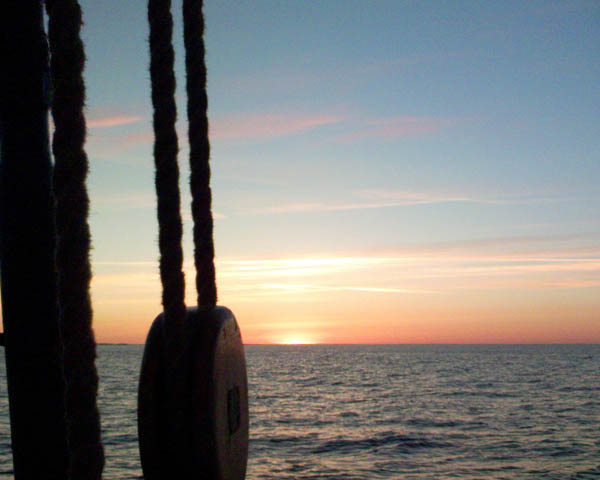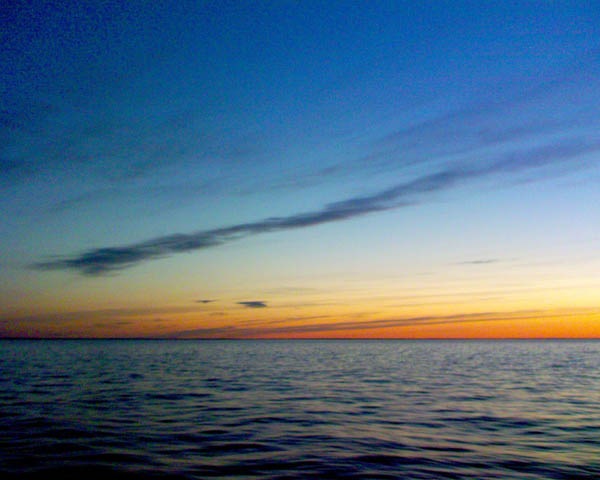 It has been a great trip! The students were fantastic, they studied hard, and worked well. I have many fine memories. The day with Tipsko will remain in my memory, what a perfect day. And all those fantastic sunsets! I hope I've managed to show you some of the light and colour I saw!
This moment is also a moment I will remember. 3½ weeks didn't seem long at first, but it was! It was wonderful to come home!